Verity Elson, curator of the Gordon Russel Design museum says "visitors were very impressed by the high standard of Roland's work and the originality of his design."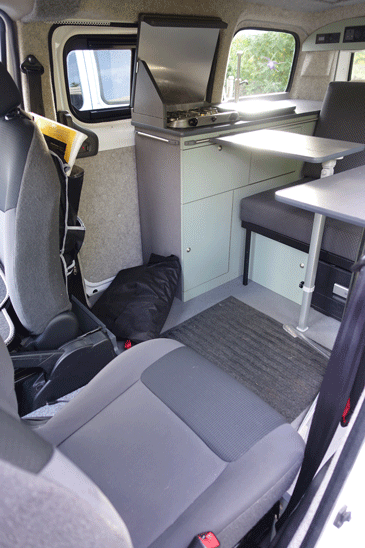 This is a photo of the inside of the van.
Back at the start of 2016, I had an urge to learn a few new techniques and I recognised that making a Windsor chair required several methods and ways of thinking that I had not done before. The most obvious and important for me was steam-bending, but there was also the use of green timber (i.e. recently felled and unseasoned ) as well as a requirement for wood-turning.
To be strictly accurate, I had tried some steam-bending when I was about 15, trying to make myself a squash racquet. Needless to say I lost the one game I ever played with it.
I wanted to enrol on a chair-making course , but I was painfully aware that the majority of such courses were far more rustic than I could cope with. My feeling has always been that if you allow a "that'll do" attitude into less important pieces it may creep back in when you are struggling to perform on an intended masterpiece.